Monday Night Muskie League is a fun and competitive Muskie Fishing League out of Eagle River, Wisconsin. This event started on May 16, 2022 with their Welcome Meeting. They are through week 4 at this point (the group took the 4th of July off). Week 5 is coming up Monday, July 11, 2022.
Below is the full summer schedule, pictures of fish caught each week, and the groups current standings at the end of week 4.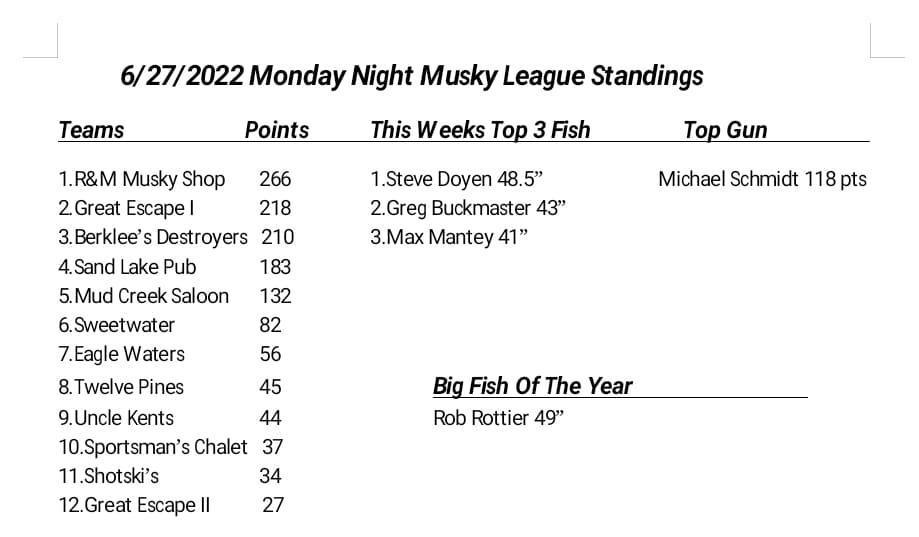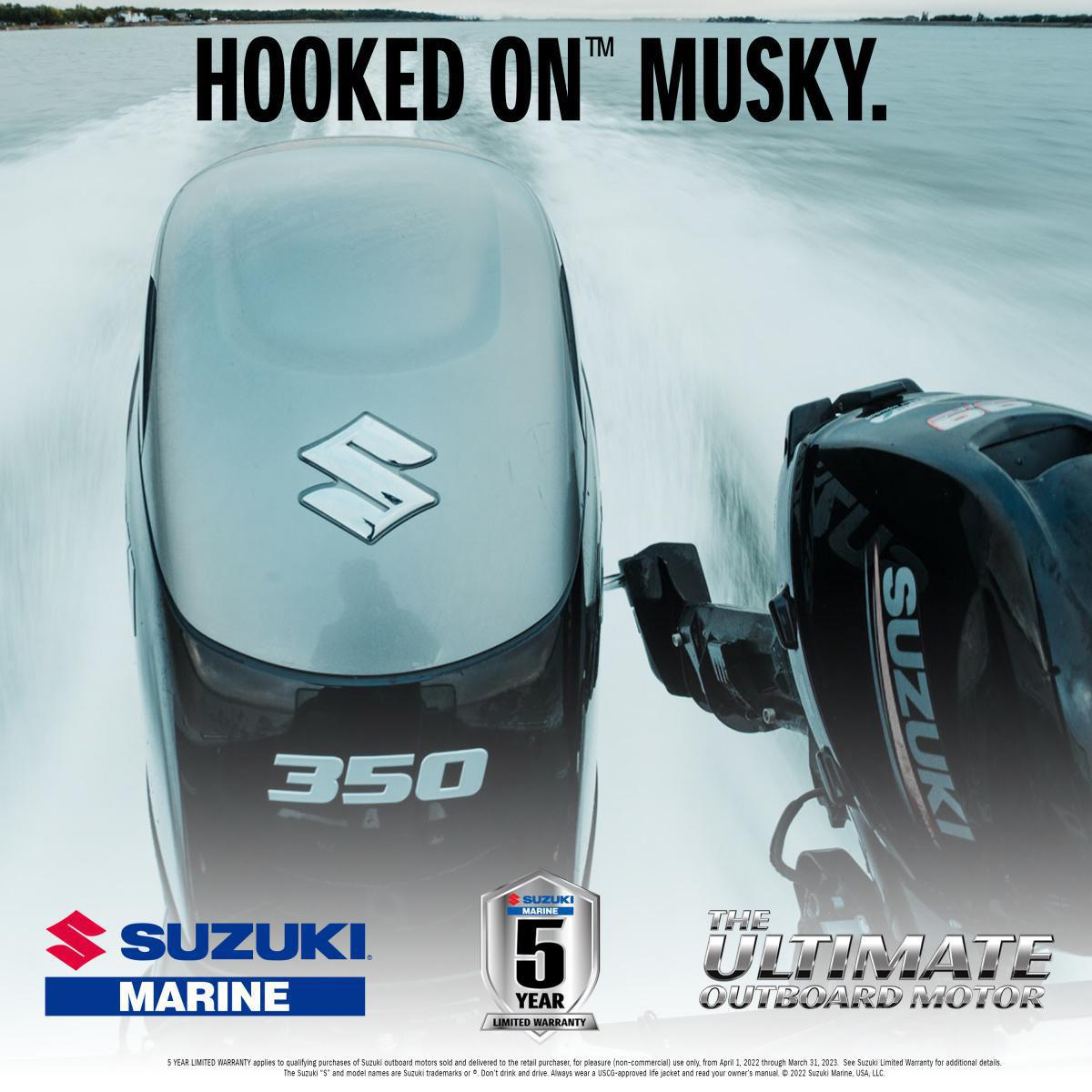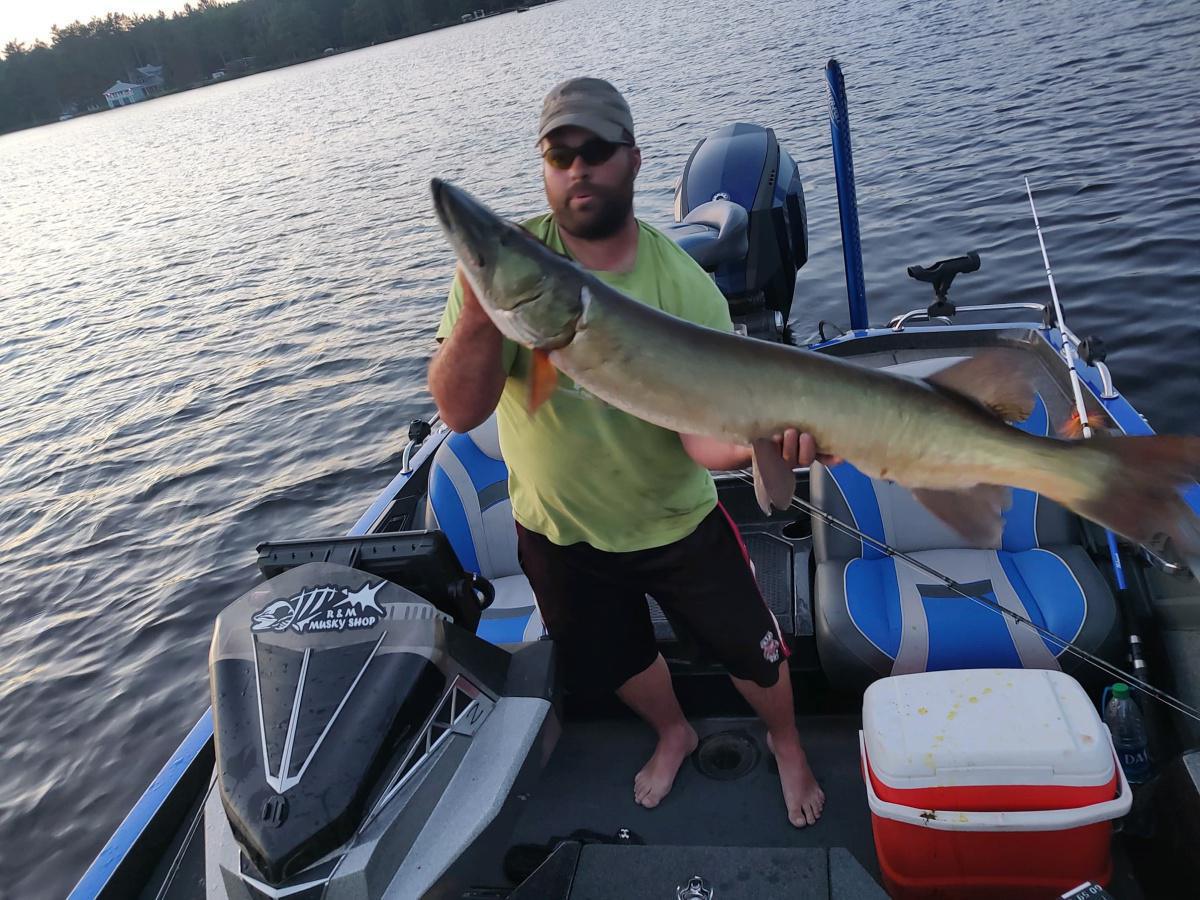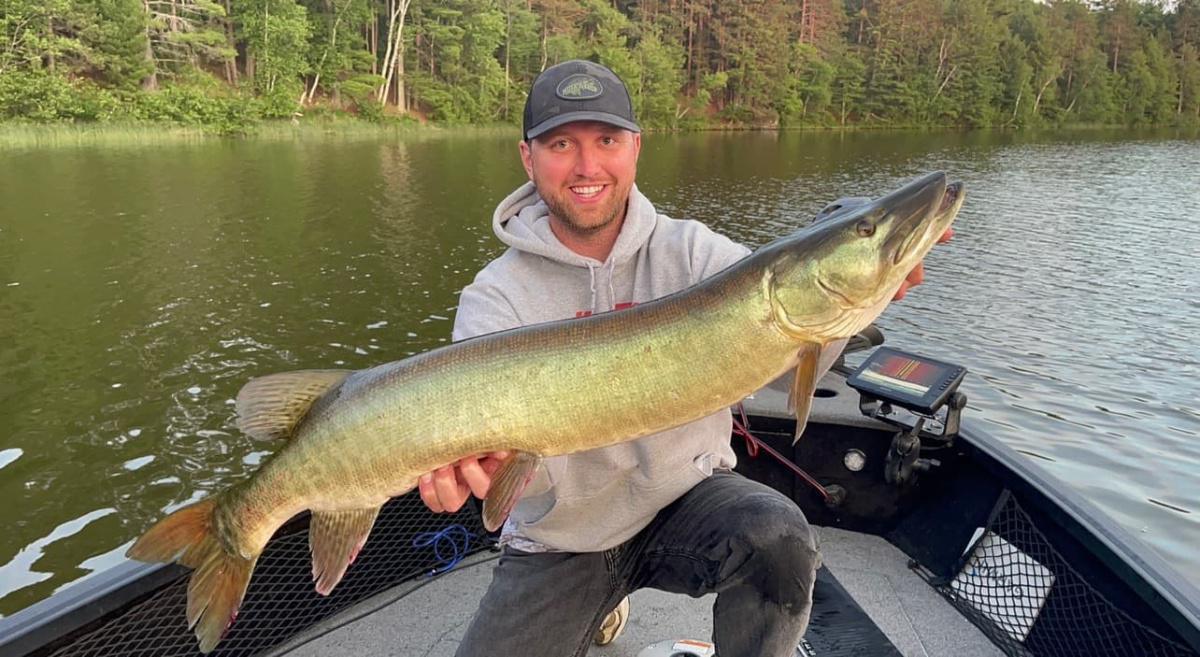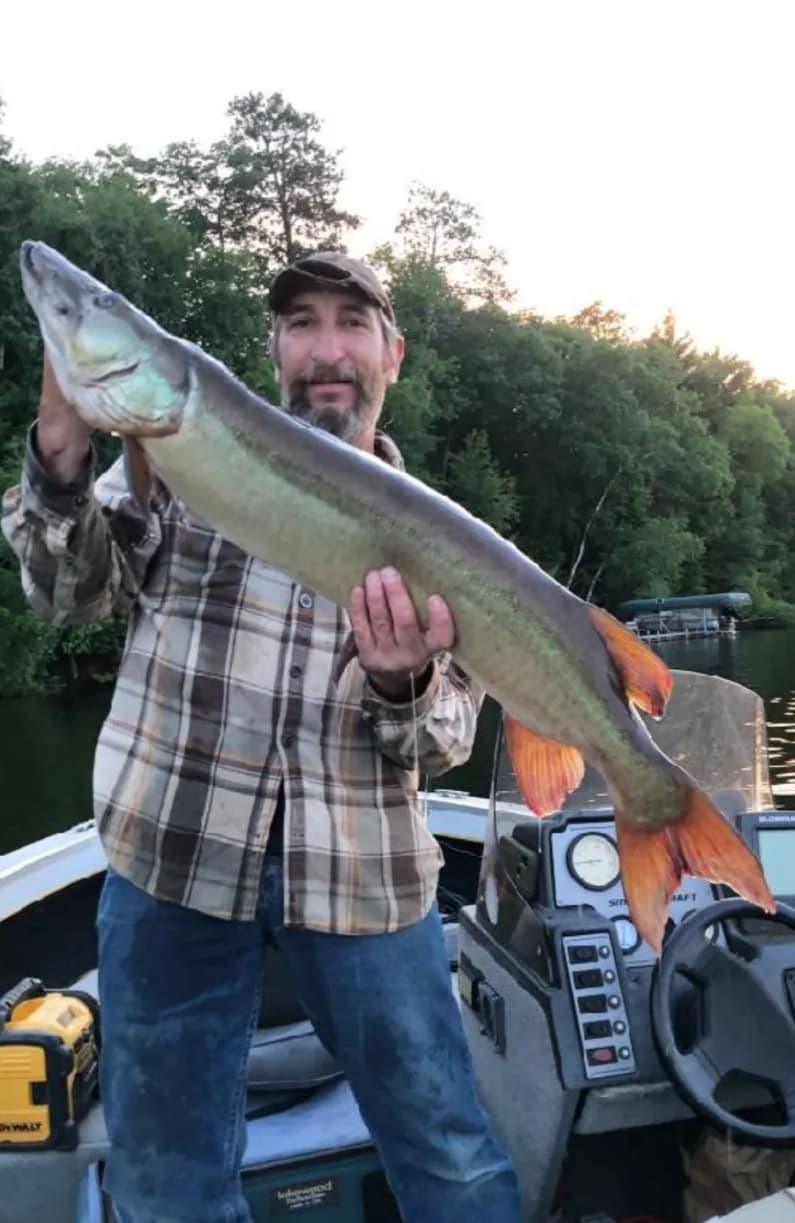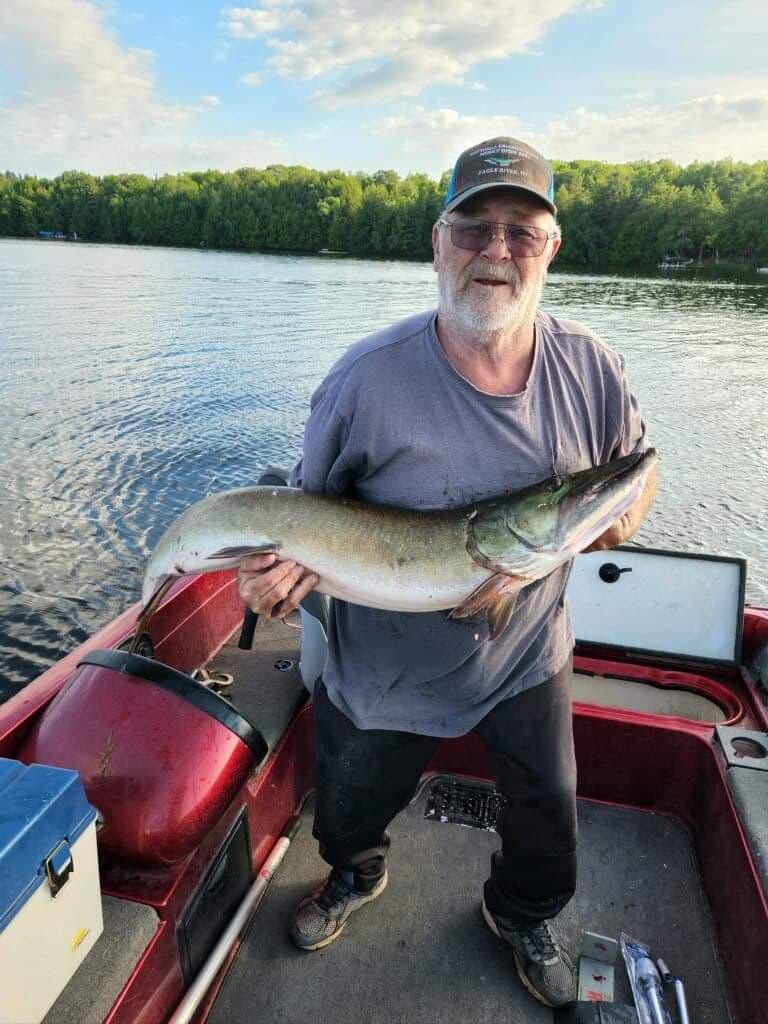 Do you or your group have an event that you would like featured by Musky Hunter Magazine? Prepare your story, press release, or collection of thoughts and pictures and send those over to us at muskyhuntermag@gmail.com
We would be more than happy to help with drafting your article on your behalf.