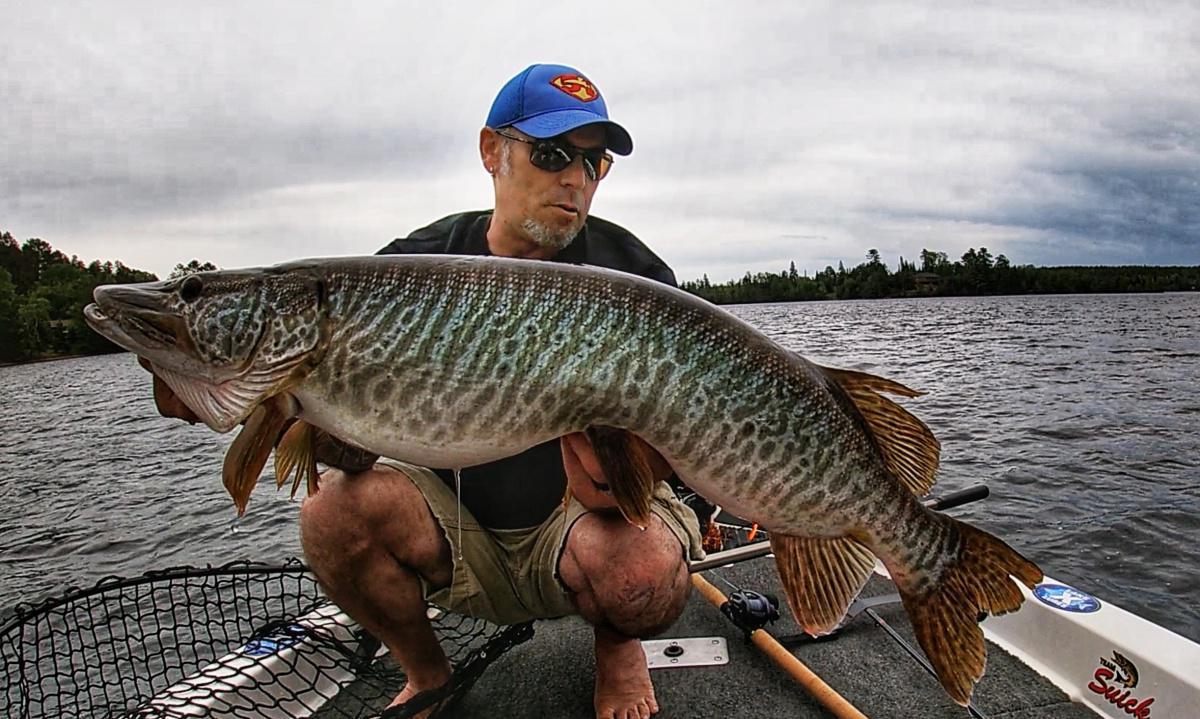 Almost a month into the musky season in northwestern Ontario and finally things are starting to settle into familiar patterns. High water, a late spring thaw and low water temps have produced an unusual early season bite. However as we enter the middle of July, things are starting to settle into mid summer patterns. Fish are moving out to structure and the summer bucktail bite is heating up.
The first year since Covid ruined two full seasons for most musky anglers visiting northwestern Ontario has produced some great fish! Reports of some truly giant fish being caught have came in from the area. 53"+ fish being caught on Eagle, Wabigoon and 52"+ fish on Eagle and Perrault Lake.
Many lodges are posting pictures of fish everyday and the bite seems to have been steady. The end of June and early July, as the annual mayfly hatch took place, slowed fishing down somewhat. We are looking at some nice weather for mid July and the bite should remain good leading into the full moon period.
I have spent time on 6 different bodies of water to start my season. As of July 10 water temps were still varied between 65° and 74° on different lakes. Cedar Lake was the warmest and had some of the best weeds we have seen. We did an exploration trip into a new to us Lake and managed to pick up a few fish.
One thing that has stood out for us is the Tigers we have caught to start the season. Dave and I have both caught great tigers during the first part of the season. Perhaps the highlight of the season has been my 10 yr old daughter, Kenzie catching get first ever musky! A beautiful tiger, the kind many anglers hope to catch when they visit our area.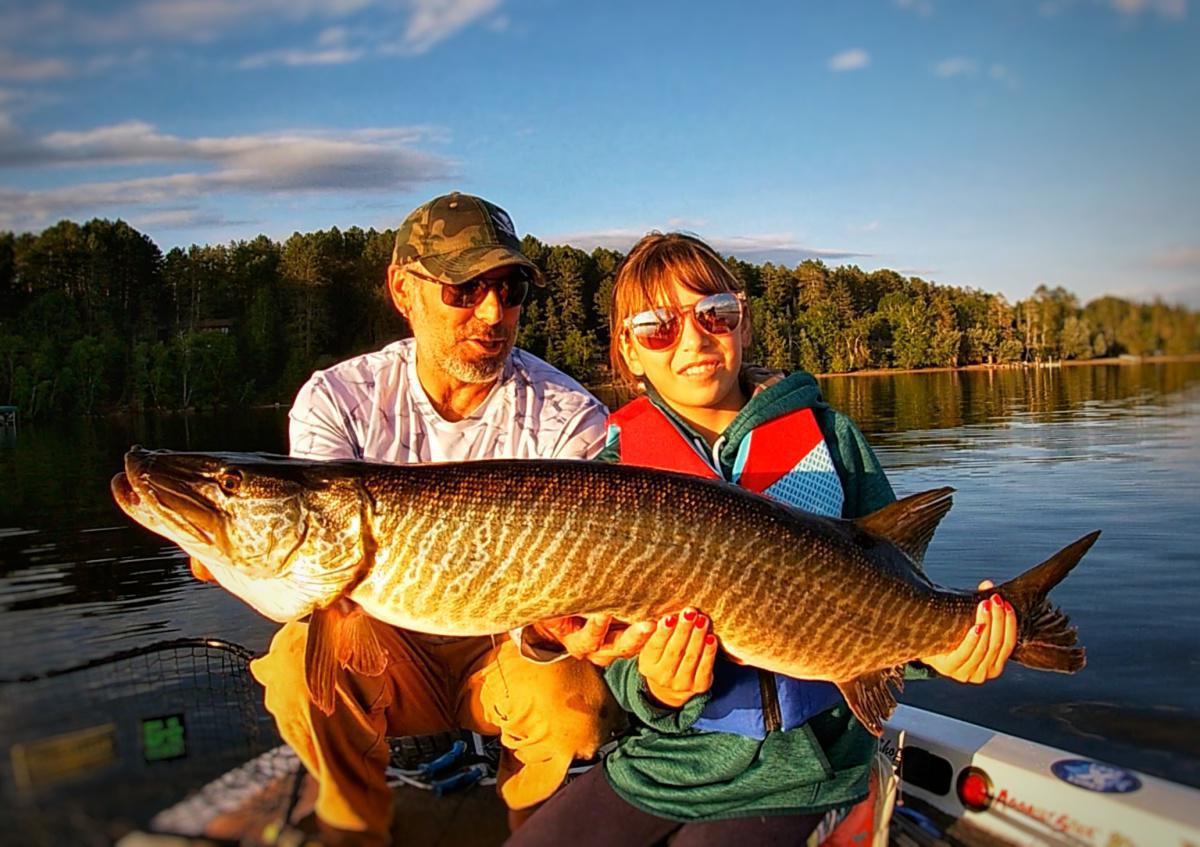 Stand out lures for us so far into out season have been the Growler spinnerbait from Droptine tackle. The Pugsly from Spanky Baits. Lake X toads and the new version 2.0 blade with no name from Dadson blade baits.
A couple of my buddies have caught goodness this season. Hunter MacDonald from Temple Bay Lodge caught his new PB at 52 ¼" on a Dadson blade baits, on Eagle Lake.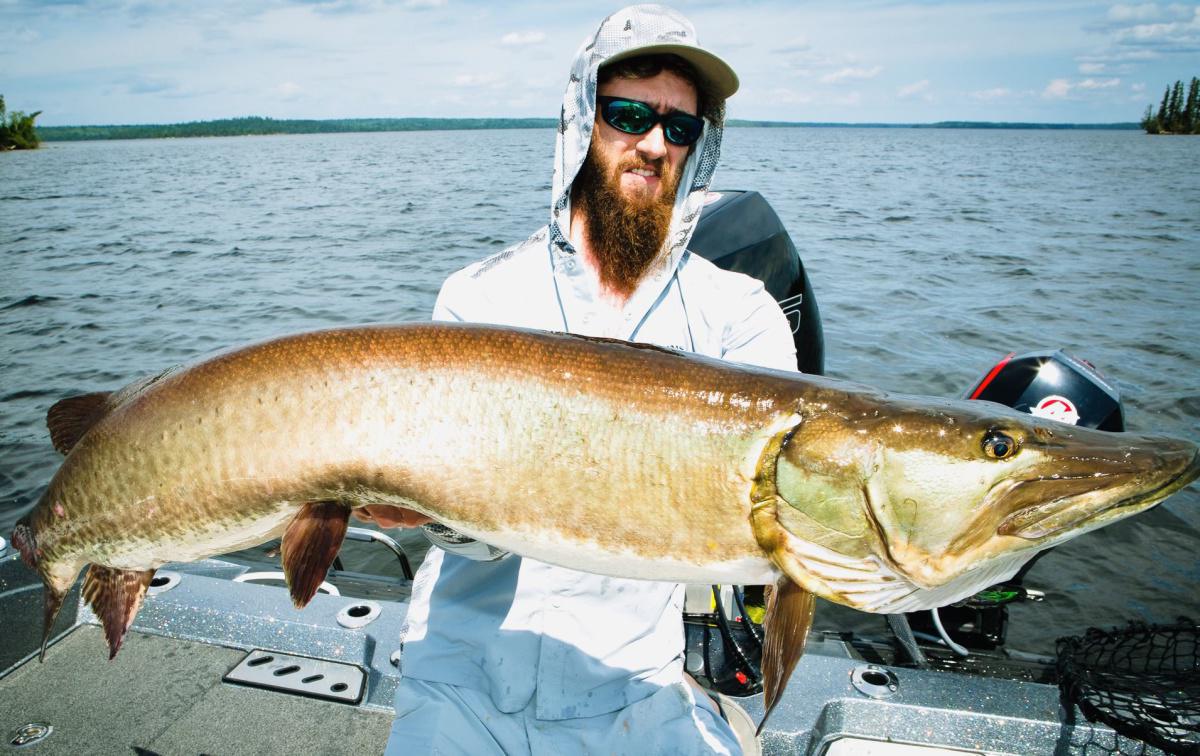 Matt Abel caught a 52" on Perrault Lake. Not sure of the lure in this one. Both were gorgeous muskies and highlights of any musky trip!
Full moon this week should bring some highlight reel fish before we reach the weekend. Anyone looking to book a musky trip to northwestern Ontario, many lodges have openings. Surprisingly the lakes are not as busy as you would expect following two years of covid.
Contact musky@54orbust.com
Follow me and 54 or Bust