𝐌𝐘𝐌𝐓𝐓 𝐓𝐞𝐚𝐦 𝐨𝐟 𝐭𝐡𝐞 𝐘𝐞𝐚𝐫 𝐒𝐭𝐚𝐧𝐝𝐢𝐧𝐠𝐬
Here are the final standings for MYMTT Team of the Year. Reminder that the standings only relate to the 3 MYMTT qualifier tournaments. The results of the Muskies Inc. chapter qualifier tournaments are not included.
𝐂𝐨𝐧𝐠𝐫𝐚𝐭𝐮𝐥𝐚𝐭𝐢𝐨𝐧𝐬 𝐭𝐨 𝐭𝐡𝐞 𝐌𝐘𝐌𝐓𝐓 𝐓𝐞𝐚𝐦 𝐨𝐟 𝐭𝐡𝐞 𝐘𝐞𝐚𝐫 𝐨𝐟 𝐂. 𝐍𝐞𝐥𝐬𝐨𝐧/𝐃. 𝐍𝐞𝐥𝐬𝐨𝐧 𝐰𝐢𝐭𝐡 𝐚 𝐭𝐨𝐭𝐚𝐥 𝐨𝐟 𝟓𝟒.𝟐𝟓 𝐩𝐨𝐢𝐧𝐭𝐬! They will receive plaques and rods.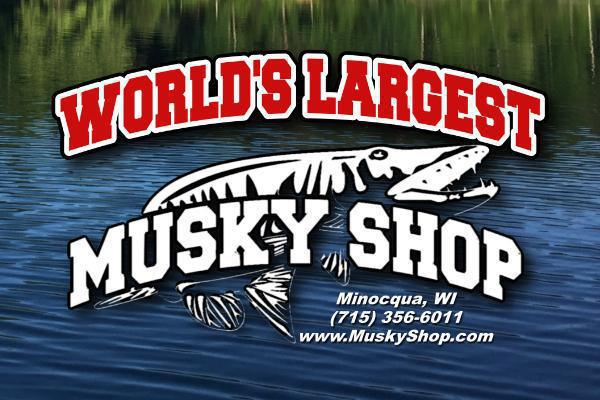 Place, Team, Points, Total Number of Fish Submitted for MYMTT Qualifiers
1: C. Nelson/D. Nelson, 54.25 points, 4 fish submitted
2: C. Weiss/E. Panyan, 45 points, 5 fish submitted
3: B. Hylla/D. Opatz, 10 points, 2 fish submitted
4: B. Bilbrey/S. McCafferty, 7.75 points, 10 fish submitted
5: Z. Olmanson/E. Olmanson, 5.25 points, 1 fish submitted
6: B. Doble/R. Doble, 4 points, 3 fish submitted
7: K. Malecha/K. Malecha, 0 points, 2 fish submitted, tie breaker: 25.75 inch muskie
8: L. Barrow/T. Lecy, 0 points, 3 fish submitted, tie breaker: 29.75 inch northern pike
9: K. Ogne/C. Richardson, 0 points, 1 fish submitted, tie breaker: 26.5 inch northern pike
10: K. Charlton/K. Myers, 0 points, 2 fish submitted, tie breaker: 20.75 inch northern pike
11: M. Vollbrecht/A. Vollbrecht, 0 points, no fish submitted
11: M. Stoffel/A. Freitag, 0 points, no fish submitted
11: P. Spawn, 0 points, no fish submitted
11: I. Chrissis/J. Helmberger, 0 points, no fish submitted
11: C. Graff/E. Borovsky, 0 points, no fish submitted
11: D. Ring/J. Amlee, 0 points, no fish submitted
11: C. Holien/J. Eichers, 0 points, no fish submitted
11: J. Flicek/C. Flicek, 0 points, no fish submitted