Lake of the Woods Lodge is located on a remote, private 35 acre Island, only 5 miles from the town of Nestor Falls, Ontario, Canada. Lake of the Woods Lodge's is located on Canadas most productive trophy musky fishing water. This is Lake of the Woods premier musky fishing destination for serious musky anglers in presuit of world class fish.

Lake of the Woods Lodge offers the best Walleye, Muskie, Northern Pike, Crappie, Lake Trout, Smallmouth Bass, Largemouth Bass & Perch that Canada has to offer.
World Class Fishing with Unmatched Hospitality
American Plan & Housekeeping Cabins are both available.
American Plan includes homestyle meals, your private cabin and your boat/s.
OR rent a private Housekeeping cabin, do your own cooking, boats are available for rent.
If you'd like to bring your own boat, we have plenty of room at our docks, electricity is available dock side.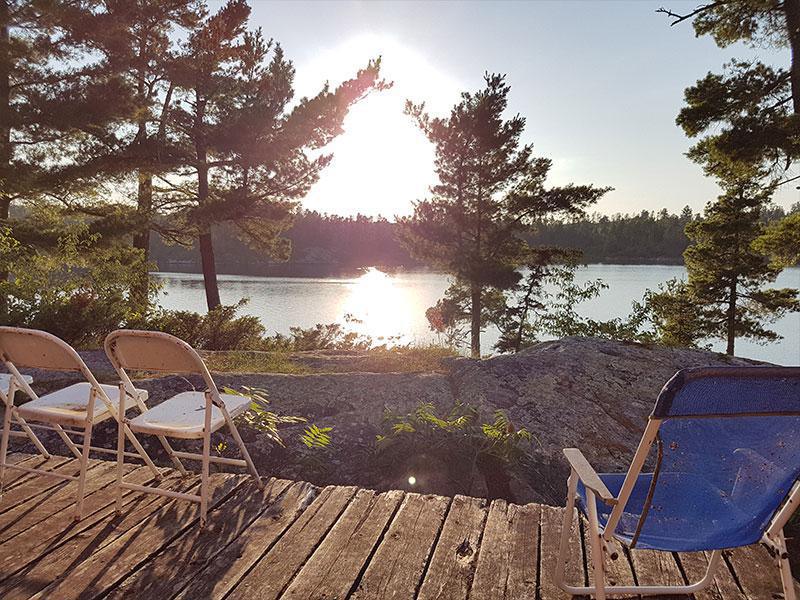 Fish with the Best at Lake of the Woods Lodge
Gregg Thomas, Co-Editor of Musky Hunter Magazine will be on site as a Musky expert starting July 1, 2022 through September 30, 2022.

We are family owned & operated. We strive to make sure you feel at home and that you have a great time while spending your vacation time here with us on the Island we call home.
Toll Free: 1-888-484-2686
muskiemagnet@hotmail.com